Shopping Cart
Your Cart is Empty
Thank you for your business!
You should be receiving an order confirmation from Paypal shortly.
Exit Shopping Cart
Ceragem Thermal Massage Therapy
is an amazing 100% natural therapy using Korean Thermal acupressure massage which increases blood circulation, purifies blood, increases immunity, relieves stress and aligns your spinal cord. By covering the basic 15 points on our spinal cord, many diseases can be controlled.
40 min session...£25.00
Buy 2 Sessions @ £40.00
3 Sessions @ £50.00
Using a combination of modern technology and traditional Far Eastern medicine principles, CERAGEM brings you the benefits of:​

Chiropractic massage relieves compressed nerves by correcting spinal alignment. A correctly aligned spine stimulates the system and helps your body to return to its natural rhythms.

Massaging also stretches the spine to release pressure from the gel-like discs that act as cushions between each vertebrae, which are the bones that comprise the spinal column

Moxibustion, an effect widely used in Eastern medicine, uses heat derived from a specific material to aid in healing and relaxation. CERAGEM products use the application of heat to stimulate meridian (pressure) points and increase blood flow to support your body's natural ability to repair.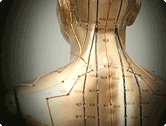 is used in many CERAGEM products, for example in the projectors of theCERAGEM bed for its ability to retain and transmit far infrared deep heat.

The jade stones also apply acupressure (like acupuncture without needles) to special points along the meridians of your body. This can release blocked energy and promote energy flow to certain areas helping to restore your inner balance.

The Chi Machine is a therapeutic massager and aerobic exerciser that oxygenates, tones, strengthens the body, increases feelings of energy, aliveness and well-being, stimulates the lymphatic system and exercises and balances the spine. This design also provides temporary relief from minor muscular aches due to overexertion.

Dr. Inoue spent decades researching the relationship between body movement and your body's natural Oxygen levels. Appointed Chairman of Japan's Oxygen Health Association, he was assigned the task to find the solution. Legend has it that he was inspired for the concept behind The Chi Machine as he watched Goldfish swimming in their bowl. He noticed that their bodies undulated back and forth, but the fish remained motionless. Upon further inquiries, he discovered that the undulation of the Goldfish's spine, released the required oxygen the fish needed to survive under water.
The Chi Machine helps virtually anyone relax muscles locally with little or no conscious effort. You just lay face-up on the table with both feet placed in the specially designed footrest. The device rocks the entire body from side to side in a gentle undulating motion.

Blending Ancient Arts with Modern Technology
The Chi Machine blends the ancient arts with modern technology for a unique therapeutic massage experience. The Chi Machine maximizes the movement of the body which helps to provide prompt temporary relief through increased oxygen levels. Fatigue or excess physical exertion can generally lead to minor muscular aches, pain and tension. The Chi Machine supports temporary relief from these conditions without creating undue stress to bodily structures or additional muscular overexertion, while improving your circulation and organ function.
Excellent Results without Stress or Injury to the Body
Since 1990, over one million Chi Machines have been sold worldwide.
The Chi Machine stimulates an exclusive body response through gentle "figure 8" oscillations with the body helping to:
Counteract the effects of stress by rapidly inducing a deep sate of relaxation

The gentle wave-like movement of the spine relaxes the muscles of the Back improving flexibility and movement while relieving pain

Promote blood cell production, blood circulation and tissue oxygenation

Relax muscles locally

Relieve vertebra joint pressure

Promote a sense of well being

Enhance lymphatic drainage

Improve immune system function

Massage abdominal organs to aid in digestion

Stimulate the flow of "Chi" energy throughout the body
Benefits of Chi Machine Use
Cellular Activation: Massage stimulation to the sympathetic nervous system opens up the bronchioles to provide maximum oxygen access to your lungs. Simultaneously, the blood flow to and from them is increased. This enhances oxygen exchange from the lungs to the blood and then to your body cells. This will excite cellular metabolism. We all can agree that we live and die at the cellular level.

Spinal Balancing: Your body is relaxed in a supine position allowing no weight on the spine. This unit can have a correcting influence in certain conditions of spinal misalignment. It has been said that 80% of Chronic Diseases are Linked to the Spine.

Cervical Vertebrae: Migraine, insomnia, dizziness, amnesia, numbness in facial nerves, ear inflammation, ringing in the ears, high blood pressure, pustulence, tonsillitis cataracts, myopia, sore throat.

Thoracic Vertebrae: Swelling Thyroid, hardened neck muscles, stiff neck, pain in upper body nerves, numbness, lack of strength, tracheal inflammation, asthma, heart disease, liver disease, decreased stomach function, diabetes, allergies, inflamed kidneys, arthritis, rheumatism, hardening of the arteries, stone formation, apoplexy, decrease in immune system function.

Lumbar Vertebrae: Constipation, dysentery, hernia, varicose veins, period pains, sciatica, painful knees, difficulty in urinating, too-frequent urination, weak legs, painful soles of feet, uremi.

Sacrum: Different leg lengths, bladder inflammation, tilted womb, inflammation of the caccum, hemorrhoids, difficulties in getting pregnant.

Coccyx: Painful Tailbone.

Restoration of Balance to the Autonomic Nervous System: If the parasympathetic and sympathetic nervous systems fail to maintain a balanced functioning, problems such as insomnia, excessive dreaming, digestive problems, stomach pain, anxiety, constipation, palpitations, extensive forms of aches and pains as well as mental stress may surface. The Chi Machine influences the sympathetic nervous system so it can restore the vital balance it needs to function at its best.

Exercising Internal Organs and Building Chi*: Western medical science is beginning to consider ancient eastern traditions. These eastern traditions emphasize healing and good health based on a life force energy, which flows in channels through all living forms. The Chi Machine aids in unblocking the "Chi" pathways and ensures a maximum flow of healing source throughout your body and organs.
Browse Our Other Services:

~~~
Bringing the Massage Clinic to you. The concept of the mobile massage was created to bring the professional massage experience to the client's choice of venue. One of its main benefits is that it allows the client to have the experience of the massage in an environment known to them, where they are most comfortable in.
Massage in Motion

A Luxurious therapeutic massage is perfect for your remdial treatments, regular health maintenance programme, a special pampering treat, party or for the less mobile, especially the elderly.
Our Signature Mobile Spa comes to you.
Olga specializes in a holistic facial treatment that relaxes muscle, soothes tension lines and helps bring circulation and nutrients to your facial tissue and skin to refresh and nourish it. Integrated with her signature massage using Organic Neals Yard products, your ensuing glow is the finishing touch to a great massage or just on it's own will bring a lasting sense of well being.
Allow Olga and her Beauty Therapist Associates to provide luxurious treatments for yourself, a party, or for corporate event and retreats. Let her highly trained, professional staff create an experience for you and your friends where you feel completely and utterly renewed.
Our Signature Mobile Massage Clinic & Spa gift certificates and parties. Experience the ultimate in relaxation and rejuvenation with your friends, family or associates. Massage parties are customized to your personality and style.
Imagine yourself and a group of friends getting together in a relaxing environment to chat and enjoy each others company. Your friends can relax in comfort at your home, hotel, office or any location that you choose.
Our team will come directly to your location and provide professional massage services and spa treatments for your party guests.
Mobile Massage Clinic and Spa caters to a variety of Therapeutic Massage Party ideas including:
Bachelor/Bachelorette Parties, Pre-Prom Parties,
Family Reunions, Baby Showers, Bridal Showers, Girls' Night In,
Birthday Parties, Anniversaries,
Team Building Events, Corporate Wellness, Retreats,
Employee Recognition
Or- just throw a party because you want to.
Purchase Our Signature

Mobile Massage Clinic & Spa gift certificates for treatment sessions and parties.
Mobile Seated Acupressure : For your office party or Corporate event.
A revitalizing treatment that increases circulation, aids concentration and works to reduce muscular tension.
Book a Session or request more information.
/